FUTINA's "Ming Fai" bulbs are celebrating their 2nd anniversary on the market, with cumulative sales exceeding 10,000,000 units.
The product has been well received by customers and the market.
How did this " Explosive Product" come about?
The hardcore strength of high cost performance
The high fighting power of the marketing team
and the growing brand influence of Foton
LED Bulb Ming Hui Series
Strobe-free and eye-friendly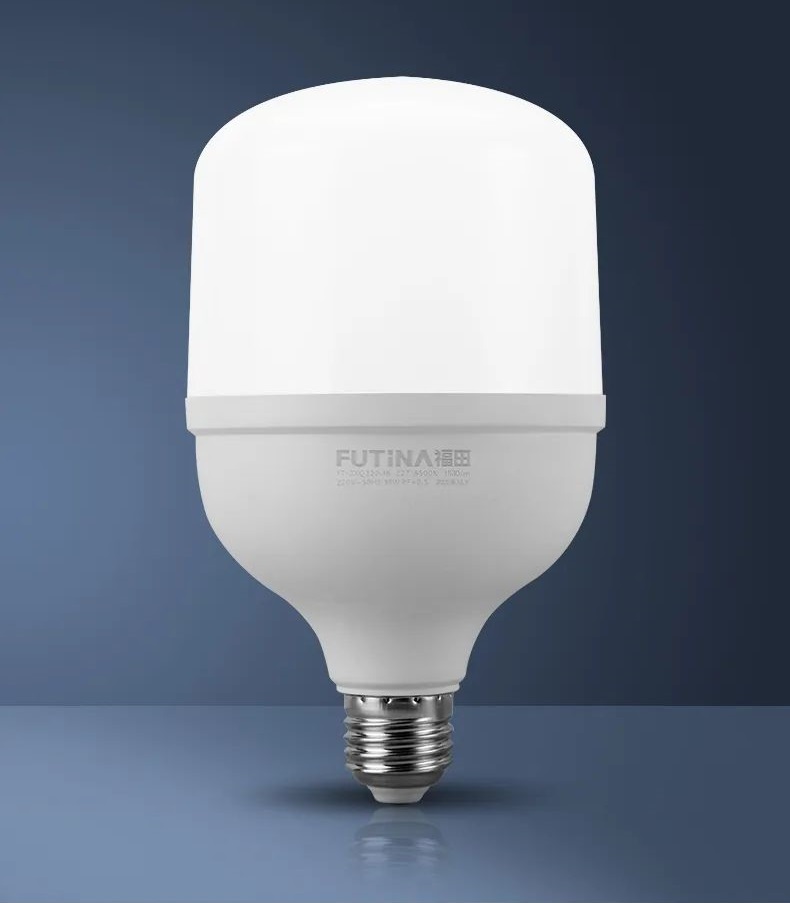 Light pollution is unstoppable and for those of you who care about quality of life: choosing a good bulb is urgent!
The DOB design of the light source driver ensures good heat dissipation of the key components and prolongs the service life of the product.
The aluminium base plate is made of high thermal conductivity material, which effectively reduces the overall temperature of the product to ensure low light decay of the light source.

Eye protection without strobe
No visual strobe, effectively reducing visual fatigue and protecting eyesight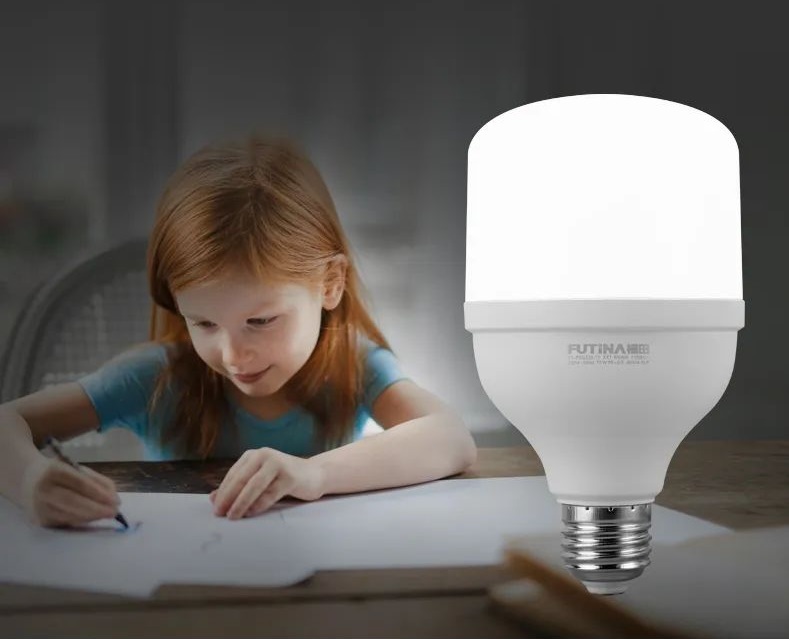 Double guarding against light pollution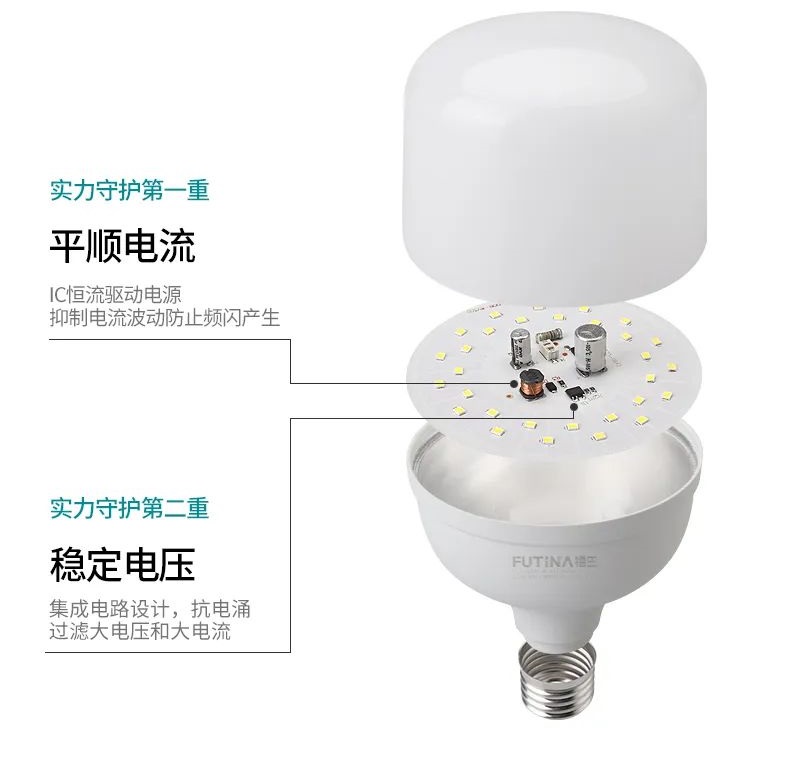 Strength Guarding First Level
Smooth current
IC constant current drive power supply
Suppresses current fluctuations to prevent strobe generation
Strength Guarding II
Stable voltage
Integrated circuit design, anti-surge
Filtering of high voltages and currents
Lampshade
Optical and environmentally friendly material with high light transmission and uniform brightness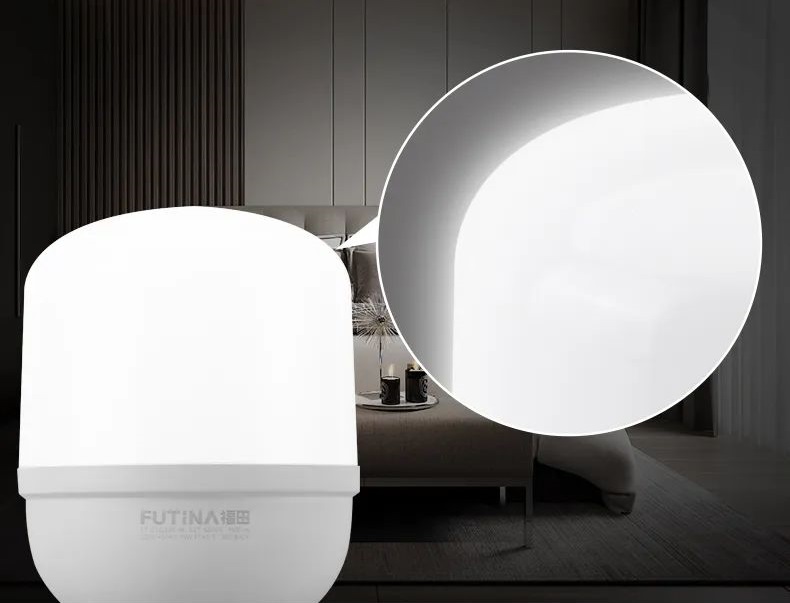 Drive power
No flicker, no eye damage, suitable for 160-260 volts, unstable voltage still starts normally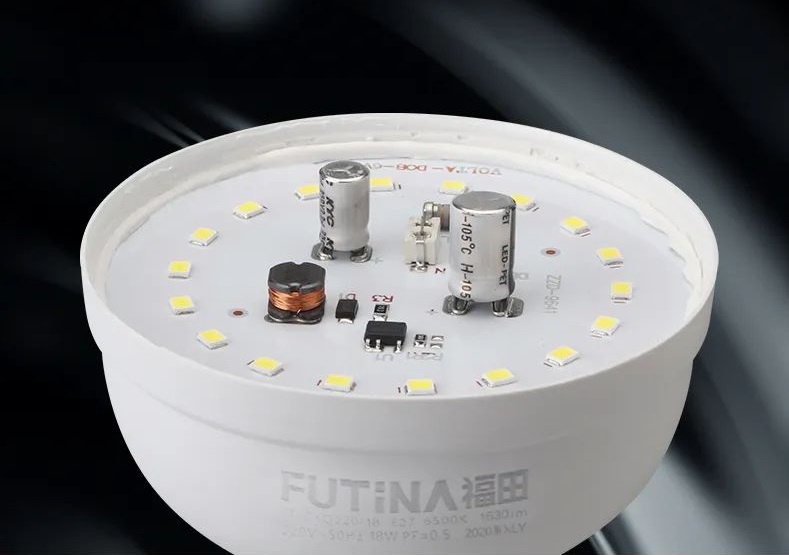 Lamp body
Plastic clad aluminium injection moulding process, good safety and heat dissipation performance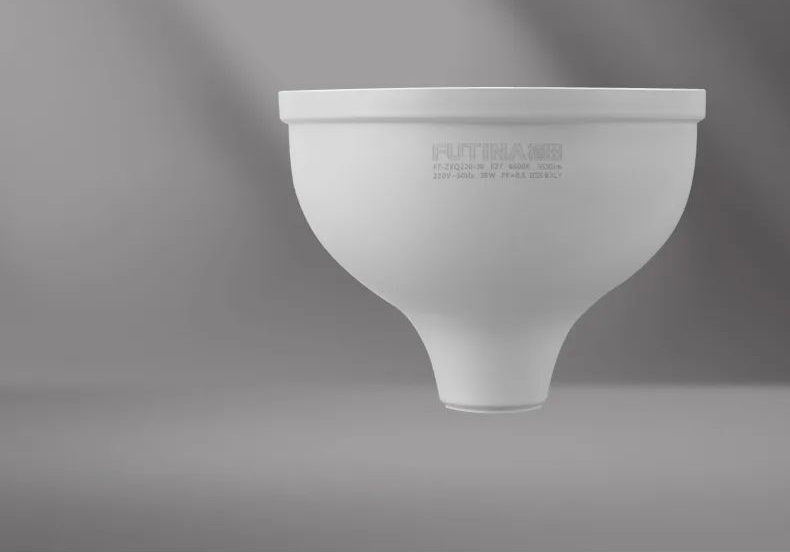 Lamp beads
High rendering index Ra>80 for more realistic colours
Lifespan
Up to 20,000 hours service life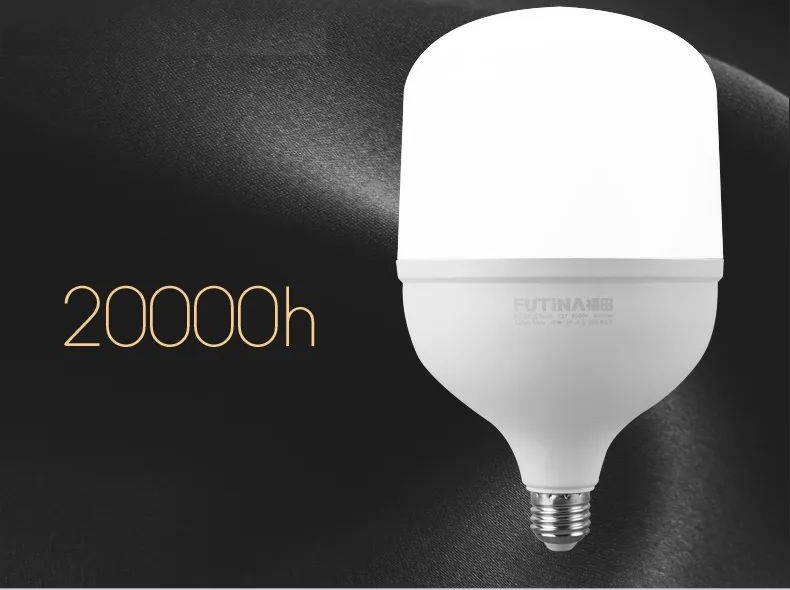 Product comparison
Appearance / Material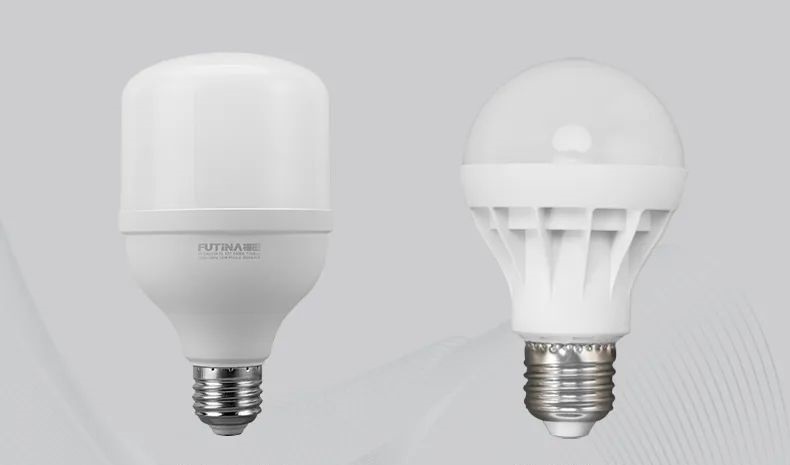 Left: FUTINA Ming Hui, stylish shape Right: other brands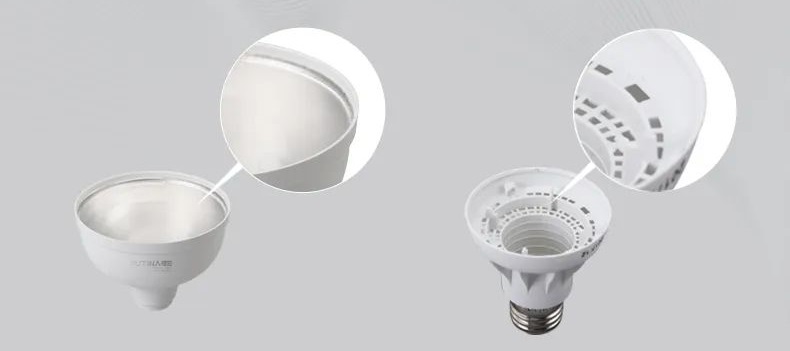 Left: The FUTINA bulb insert is made of plastic covered with aluminium for greater heat resistance. Right: Other brands have only plastic inner liner.
Core accessories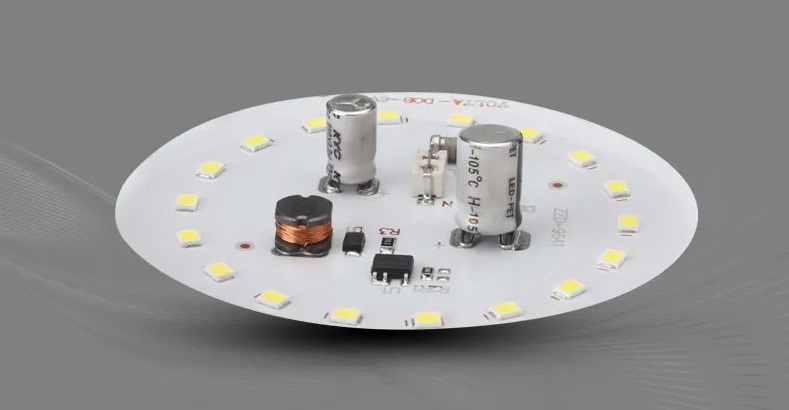 DOB Optical Drive All-in-One Power Supply
DOB (Driver on Board) is commonly referred to as "de-powering", a new driving method that differs from traditional switching power supplies and is based on the characteristics of LEDs. Other brands use traditional discrete drive power supplies.

Left: DOB optical drive all-in-one power supply, right: other light sources
Ming Fai bulbs are equipped with wire-wound safety resistors, which protect electronic devices from over-current and prolong their life.
The other brands do not have a safety resistor.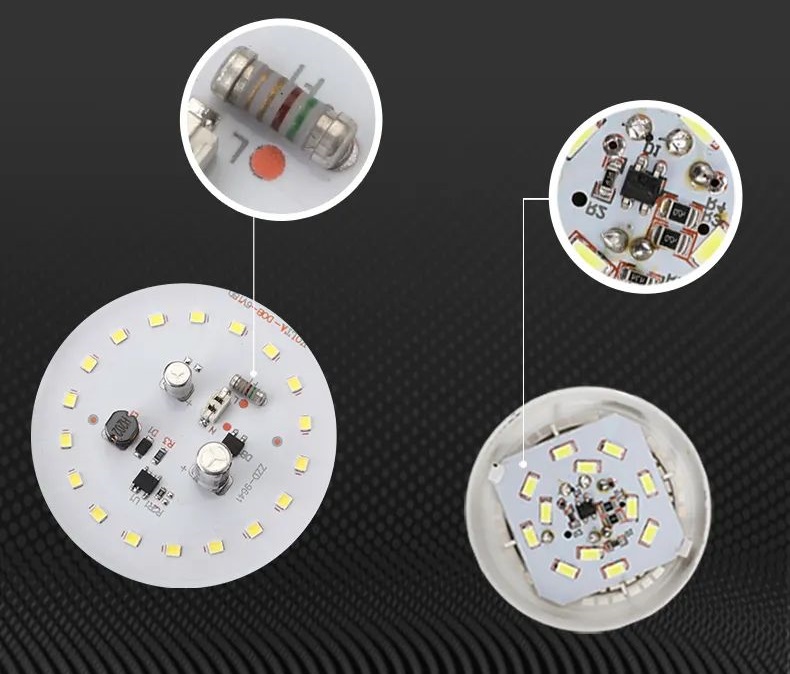 Left: Bulb with fuse inside to protect electronic equipment from overcurrent. Right: other brands without fuse
Applacation
Restaurant chandeliers, bar chandeliers, supermarket chandeliers, office table lamps, handy table lamps, study hanging lamps, living room chandeliers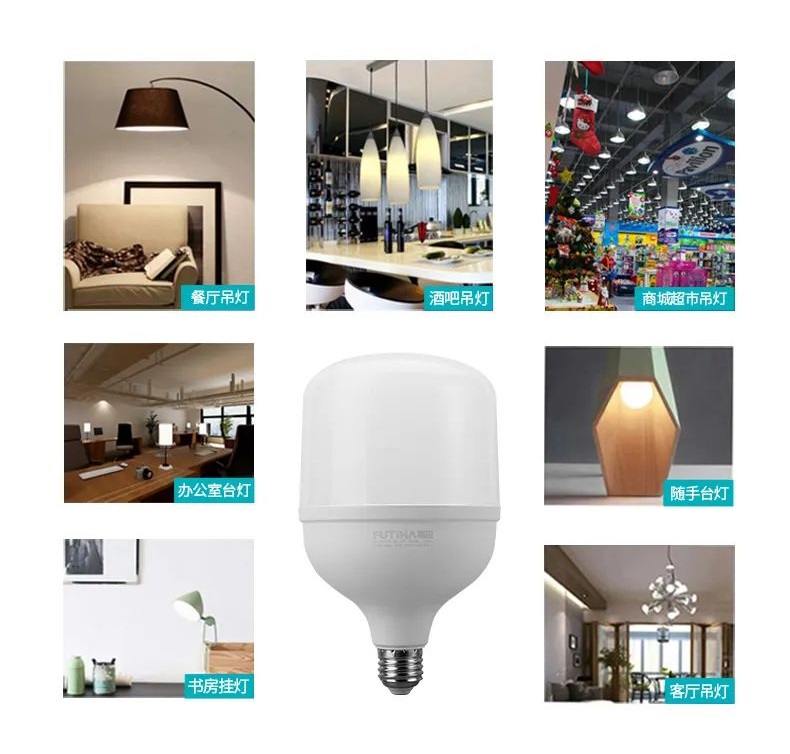 Parameter
LED Bulb / Ming Fai / Column / E27 screw-in