On February 20th, the Exhibition of Brand Power and Industry Exemplars—the 2022 China Lighting Industry Brand Conference was held at the Hua Yi Plaza in the ancient town of Lamps. The conference witnessed the crowning of individuals, marketing persons, leading brands, and the top ten brands in each category, as heavyweight guests such as government officials, industry experts, outstanding manufacturers, super distributors, business association representatives, and authoritative media representatives gathered together.
Guangdong Futina Electrical Co., Ltd. was invited to attend the event and was honored to be crowned one of the top ten electrical brands of 2022for its strong brand power and technological innovation capabilities.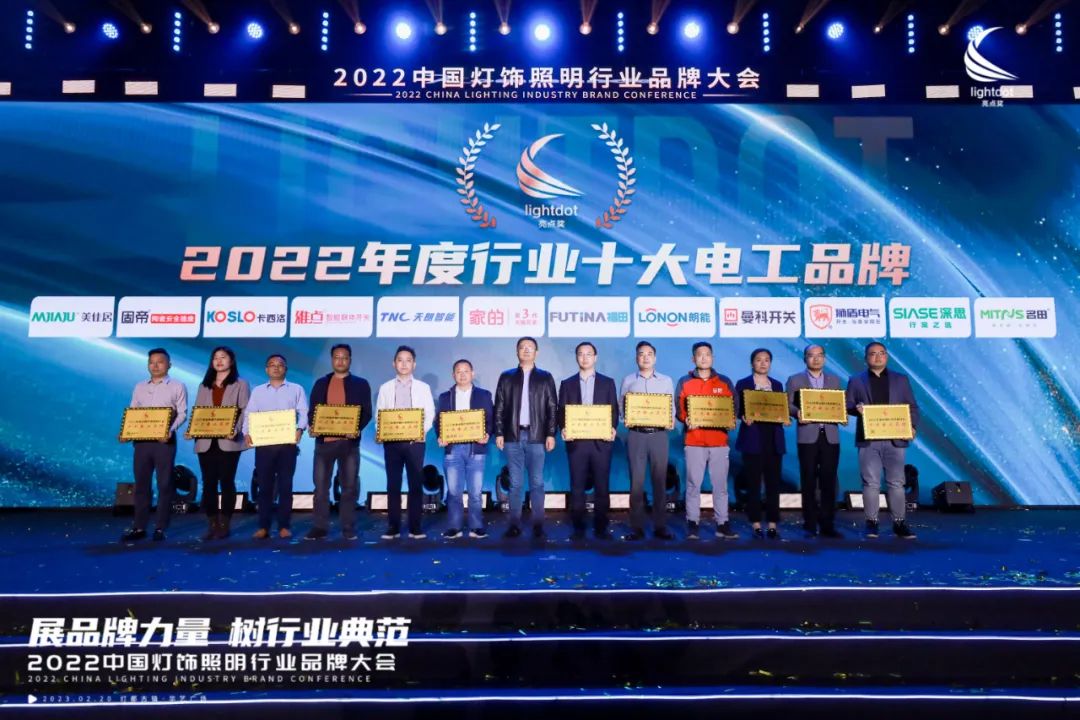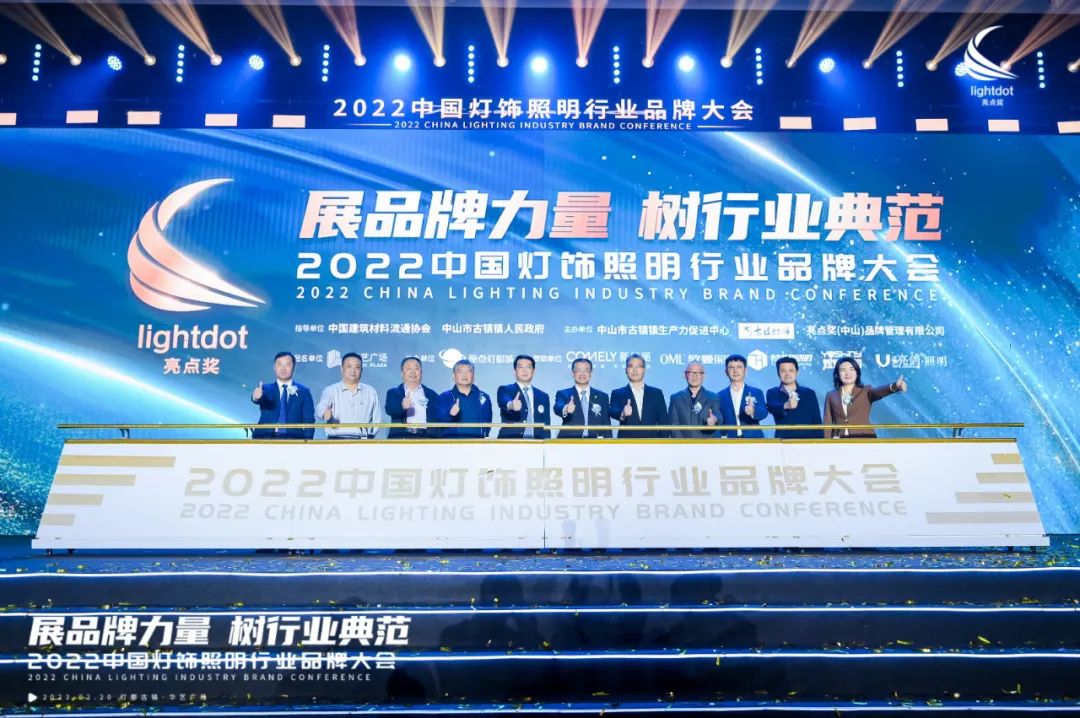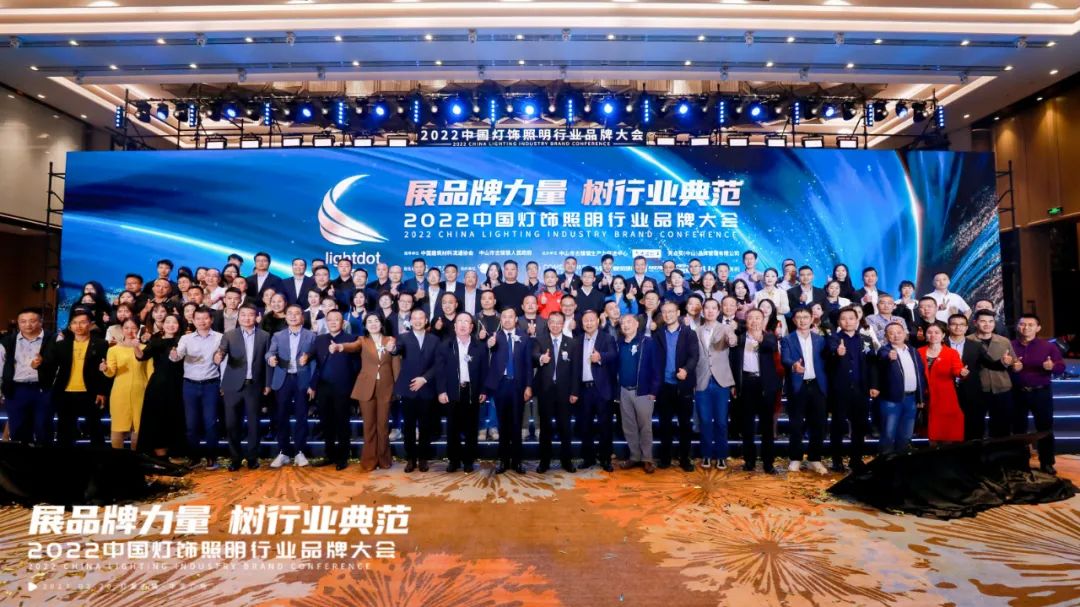 Lightdot
Lightdot was exclusively launched by Guzhen Lighting Media in 2015. In the past seven years, the awards have held many "Provincial Top 100 Distributor" evaluation events, "Provincial and County Top 100 Distributor" evaluation events, "National Top 500 Distributor" evaluation events every three years, "National Top Ten Service Providers" evaluation events every year, and other "Top Ten Brands in Each Category" evaluation events, actively promoting the high-quality development of the lighting industry, and having a significant influence and appeal in the industry.
Futina Electrical has won recognition and favor from the industry and consumer markets for its long-standing brand value accumulation and sustained growth in business performance over the years. In 2022, the company has made comprehensive efforts in product, channel, and marketing, and with the advantage of hot-selling products, aggressive marketing and promotion activities, it has made a strong presence and won the market.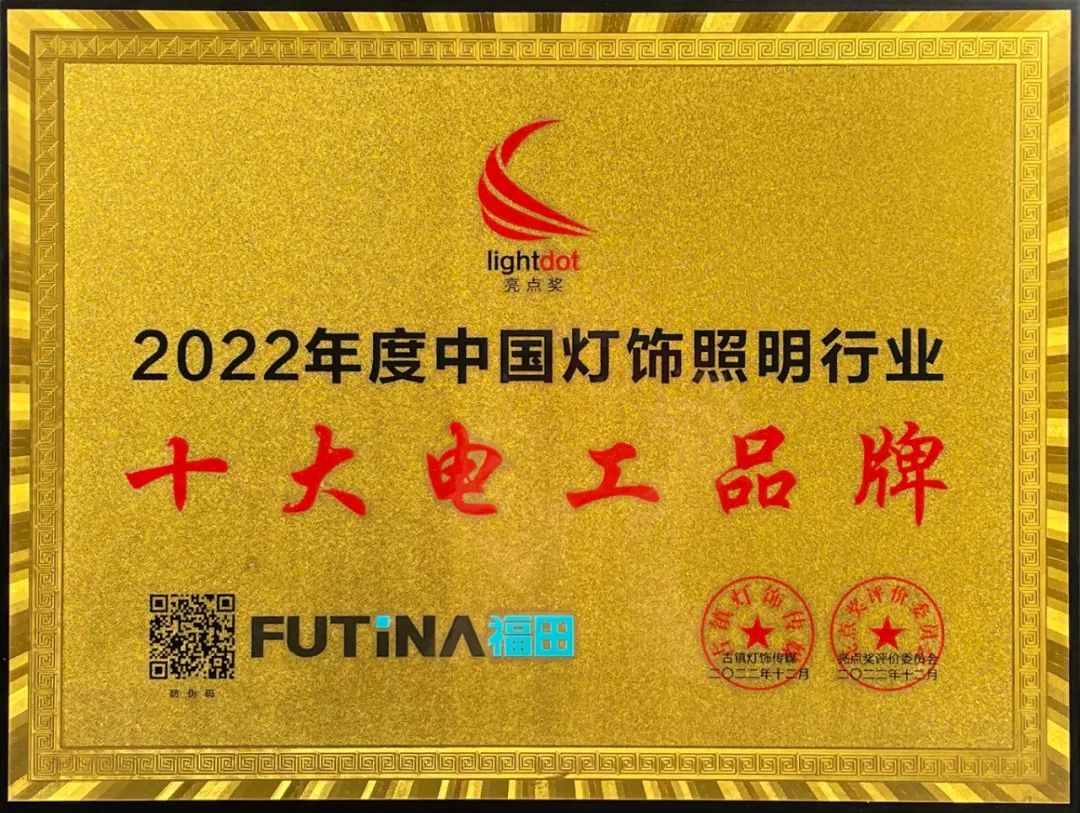 At this China Lighting Industry Brand Conference evaluation event, Futina Electrical stood out from the rest, and being crowned one of the top ten electrical brands of 2022 was a recognition of Futina Electrical's strength.